What's your refund policy?
What's your refund policy?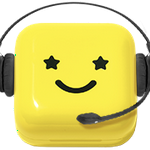 Updated by Louisa Tsai
Starface doesn't offer refunds on opened or used products that aren't faulty, nor do we offer exchanges online. Shipping costs are the responsibility of the customer and are non-refundable—sorry!
In the case of a faulty or wrongly described item, you can choose between a replacement or a refund. Please note that faulty items must be declared within 30 days of purchase. If you have any questions, e-mail orders@starfaceworld.com and we'll help you out.